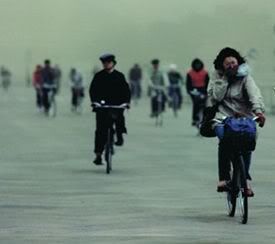 The world's biggest three polluters received a deserved verbal dressing down
from Sweden's Prime Minister, Frederick Reinfeldt. Good for him!, especially since
Sweden will lead the European Union
come 2009. Two out of the
top three climate change culprits
, India & China, have populations of over a billion people. The USA, recently celebrated its 300,000,000th birth. Two, of the three hastening Global Warming, are avowed Democracies. All three have nuclear weapons. Each of the three has degradations in its core infrastructure, fatal bridge collapses recently in the US & China, with one dedicating its Treasury to a failed war in Iraq under the leadership of a Global Warming denier and
his cohorts using international organizations to advance that dead in the water viewpoint
.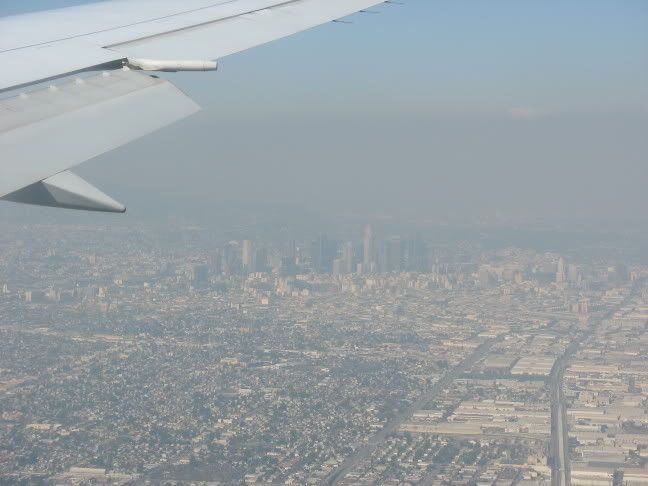 Water, water, water - World Water Week, the Stockholm International Water Institutes's conference is about water,
keeping water clean for feeding people, not cars
. There are
a number of critical voices from each of the countries
targeted for more cooperation and action to reduce emissions. The
Bush administration now says they want to work
with China. Interesting, since China owns so much of America's debt and is a key saving grace against holding back an economic disaster on Wall Street right now.
In Zimbabwe, there is
serious lament that Climate Change hits poorer nations harder
at a different conference, STI-ACT 2007. In mid-December, the
United Nations will have a separate conference
on Global Warming to negotiate the post Kyoto protocols after 2012. The goal is to craft an agreement by 2009 for each country to ratify before the treaty expires. Of course, Australia has its embarrassment of
four Members of Parliament stating there is no such thing/proof
that Humans cause Global warming, even Bush has given up the ghost on that one.
Meanwhile, the "big three" are putting more smoke-spewing spiffy cars on the road, depleting even more of our precious Ozone protection and water resources. The rest of the world is trying to catch up with these dubious achievements.
Update: Forgot to give you a great resource on books on or about Sweden or from Swedish authors. The
Sweden Bookshop
located in country is the quite the book mark(et).