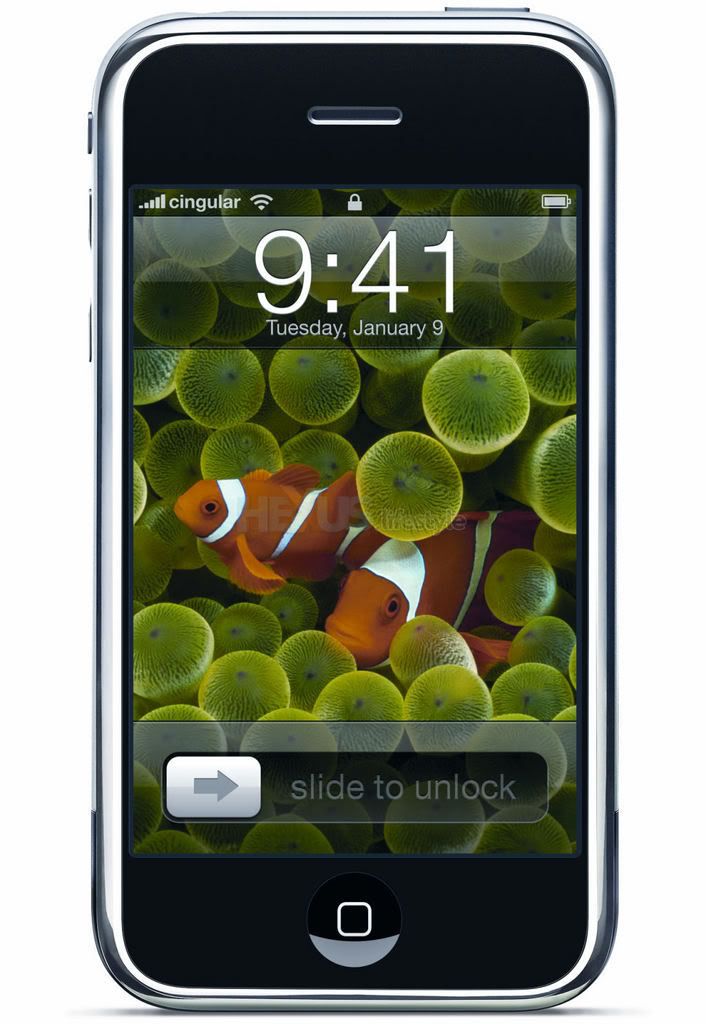 Apple has had a stellar turn atop the market, a couple of times. You have to hand them credit though, Apple makes different mistakes each time in a grand fashion. That is Apple, a brand apart. Imagine waiting in line for the latest iPhone, or if you are an aficionado with cash, paying someone to stand in a mega line, to be one of the first to secure the latest ooh gadget, the technology celebrity iPhone. It's pricey, its new and only one American phone carrier to hook up to for the gadget to spawn endless hours of delight. Then...it happens, again and again.
A teen hacks the iPhone
in under 30 minutes to make it work with out the phone carrier AT&T. The first iPhone bills go out and a YouTube video becomes a smash hit showing the bill from the worlds most environmentally stupid phone company being delivered in a flipping box. Then in a totally expected move far in the future - a month, Apple's CEO, Steve Jobs, perennial wearer of fashionable hip black, announces
a substantial price reduction, as if the iPhone
were mere two for one toilet paper, instead of an innovative technical icon. How the mighty are unplugged.
"Giving me $100 credit in the Apple store is kind of a yawn for me," said Forrester, who expected iPhone prices to fall at some point though not by as much as they did last week. "I still have to go spend money in the store-it's not a true rebate. They aren't really giving me my money back."

The entire episode, which began with Jobs' announcement Wednesday and culminated in Thursday's $100 credit, has been a revealing experience all around-for Apple, which learned the peril of introducing steep price cuts so soon after a high-profile product launch, and for early adopters, which learned that such cuts are standard practice in the mobile phone industry.
Oh dear, the iPhone was different, youthful, long lasting cool. Not.
Apple's products have a life cycle
. Besides they already sold a million of them. The iPhone hit middle age pretty quickly with quite a few hot flashes. The latest iPod is spreading wider with its new release with better memory function. Apple is a brand and not a product. They managed the iPhone like a product. Oops! Apple makes spectacular comebacks though.
Learn more about the entire company in
Apple Confidential 2.0: The Definitive History of the World's Most Colorful Company
authored and illustrated by Owen Linzmayer.